Qflex 4.3.6 Now Available (Minor Update)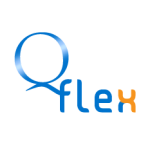 This is a minor release and contains several bug fixes in addition to the ones listed below.
Fixed an issue with multi-instance queue managers sending false alerts when in passive mode.
Updated Unix scripts to enable graceful shutdown of Qflex when Apache Tomcat instance fails to shutdown by itself.