Qflex 4.3.5 Now Available (Major Release)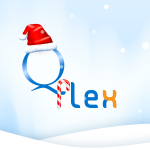 Added support for IBM Integration Bus v9+ and Websphere Message Broker v7+ statistics collections and performance monitoring.
Fixed SSL connectivity issues with IBM WMQ 7+ Queue Managers using Java 7 and up (see SSL Connectivity Guide).
Optimized performance of Queue Manager auto-discovery feature.
Minor GUI improvements.
Happy Holidays!